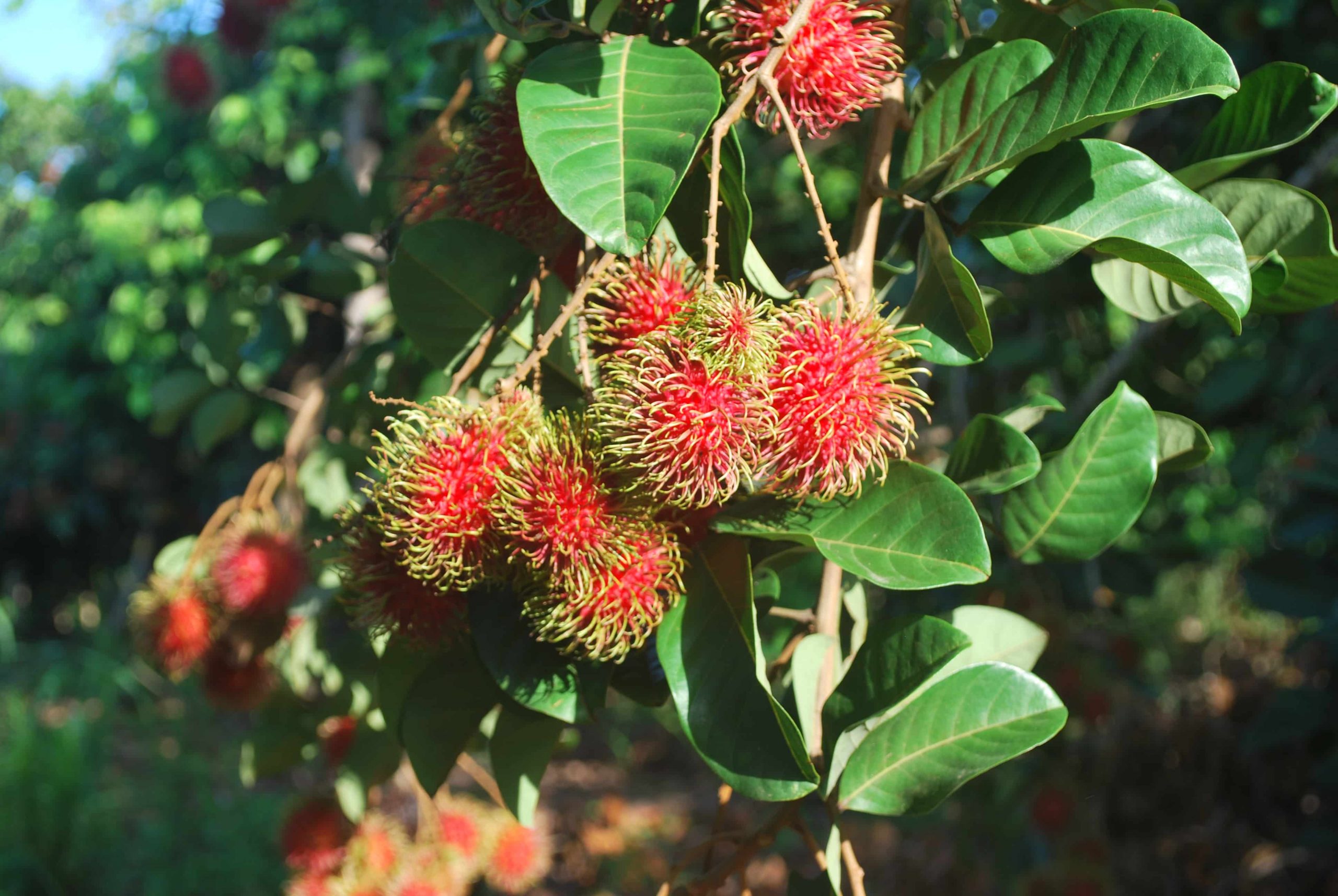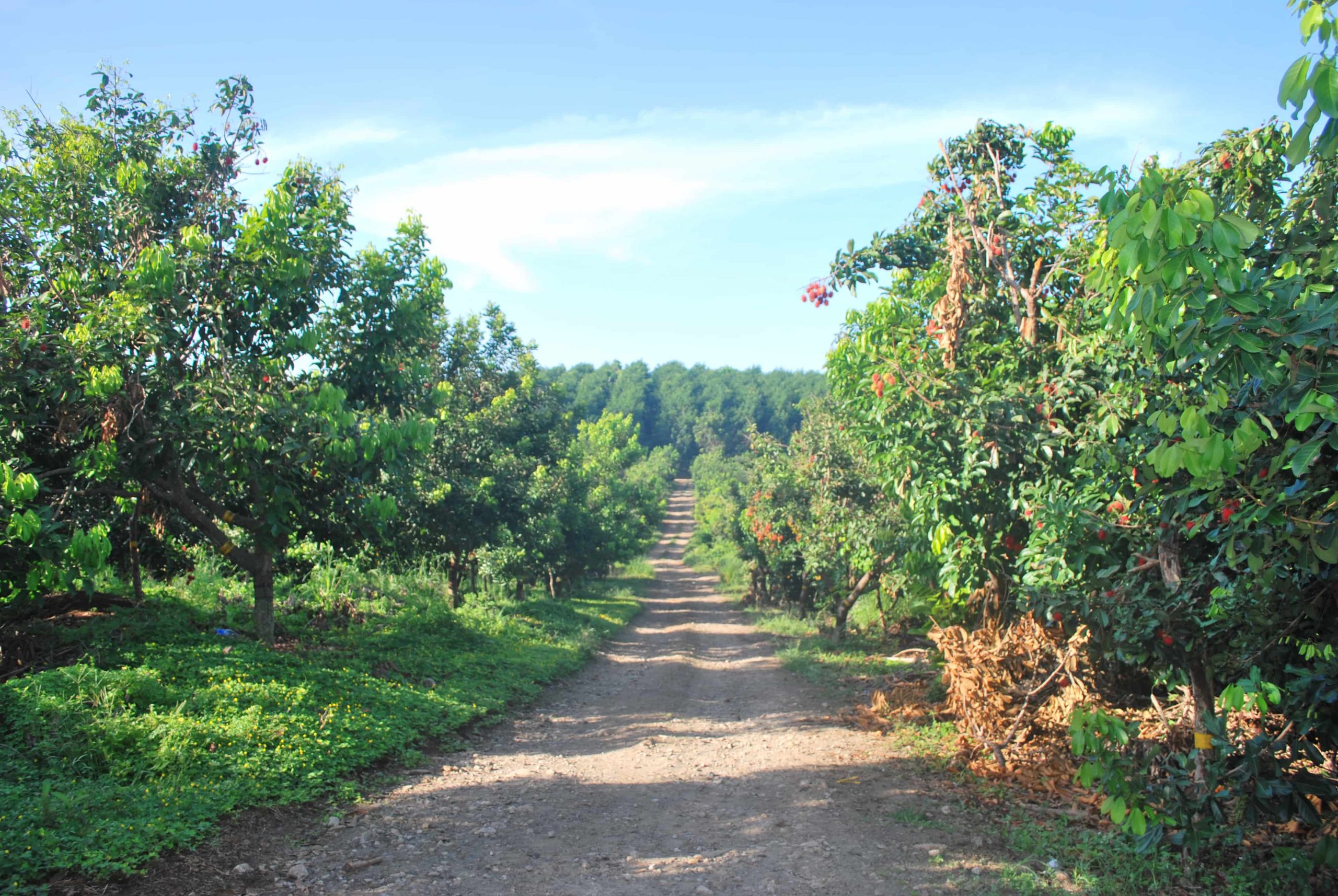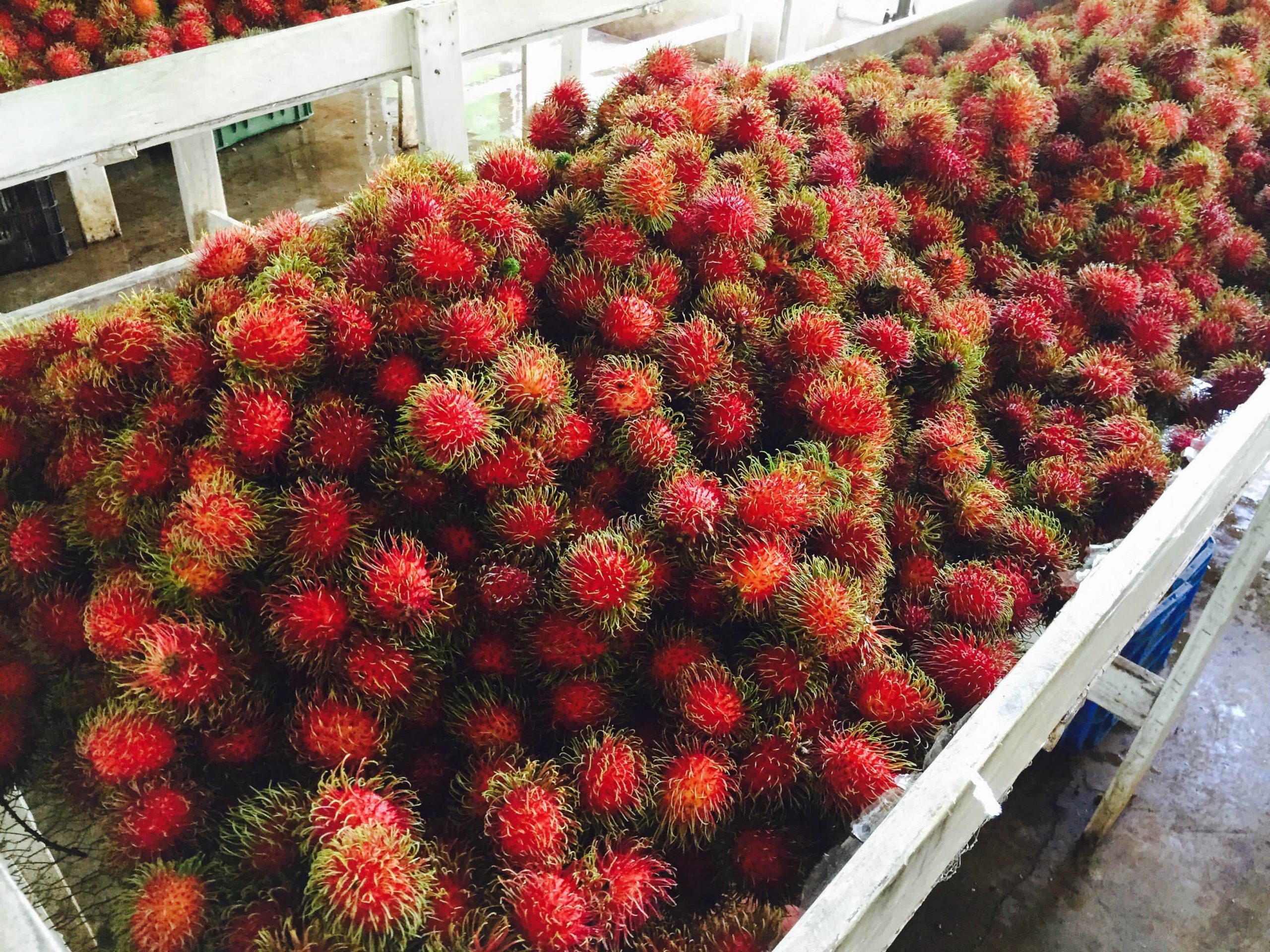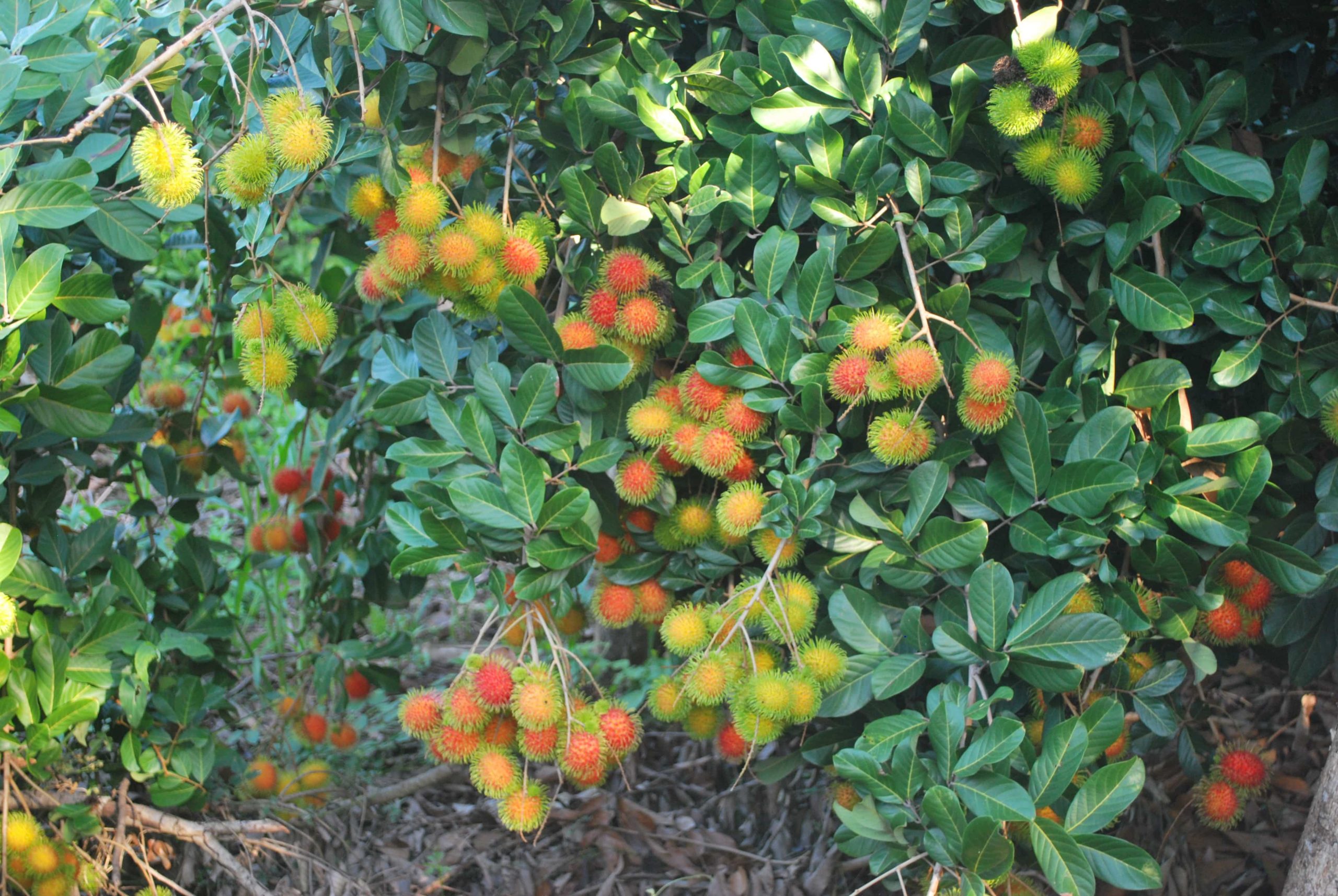 image-c
Airborne in cold temperature (52° F)
image-f
➤ Preparing jellies and jams
➤ Combine with smoothies or yogurt.
image-d
Individual box: 5 lbs. (about 70 pieces)
Pallets of: 165 cases (825 lb.) or 154 cases (770 lb.)
Meets Global GAP standards
Information
Rambutan is a round-oval fruit that measures between 3-6cm long and 3-4cm wide. Its skin is reddish and covered with soft spines or "hairs". This is the source of its name: Rambutan, which in the Indonesian language means hair.
Inside it has a soft white pulp, which is juicy and very sweet, in the center is a medium sized seed.